Raymond Richman - Jesse Richman - Howard Richman
Richmans' Trade and Taxes Blog
---
Scientists Deny Man-Made-Climate-Change
Raymond Richman, 9/13/2019

The head of the world's foremost weather science organization, Petteri Taalas, the secretary-general of the World Meteorological Organization (WMO), told the Talouselämä magazine in Finland that he disagrees with doomsday climate extremists who call for radical action to prevent a purported apocalypse. Talaas said that establishment meteorological scientists are under increasing assault from radical climate alarmists who are attempting to move the mainstream scientific community in a radical direction. "Climate experts have been attacked by these people and they claim that we should be much more radical. They are doomsters and extremists. They make threats," Taalas said.
The WMO is one of the two organizations that founded the Intergovernmental Panel on Climate Change (IPCC) in 1988. Since being formed, the IPCC has become the leading institution worldwide to promote the theory that human activity contributes to global warming. Talaas pointed out that climate extremists are selectively picking out facts from the IPCC reports to fit their narrative. The vast majority of the climate models the IPCC uses as the basis for its predictions have incorrectly forecast higher temperatures repeatedly. According to an analysis by the Cato Institute, 105 of the 108 models predicted a higher surface temperature for the period between 1998 and 2014 than the temperature actually recorded. The IPCC has previously admitted that climate models cannot be used to accurately predict long-term changes in the climate.
Talaas's comments were sent to a list of 5,000 media contacts, but none have picked up the story according to Benny Peiser, the director of the Global Warming Policy Foundation in London. Peiser said. "He talks about a religious cult. He talks about people being extremists and doomsters. It's quite staggering. The language that he uses and the signal that he's sending out is 'We are afraid of these extremists. They are destroying our society."
A new study conducted by a Finnish research team has found little evidence to support the idea of man-made climate change. The results of the study were soon corroborated by researchers in Japan. ...
---
Climatology's startling error
Howard Richman, 9/5/2019

Lord Monckton and his team of scientists have found an error in the feedback calculations of former NASA administrator and climate change alarmist James Hanson. Monckton's calculations are based upon the standard equation of control theory, while Hansen's were based upon an overly-simplified version of that equation. Moroever, Monckton's equation allows the feedback factor to be calculated mathematically, without need for a model.
Monckton's team found that a doubling of carbon dioxide increases earth temperature by precisely 1.15 degree Celsius, not the 3.35 to 4.5 degrees claimed by global warming alarmists. When carbon dioxide in the atmosphere doubles over the next 150 years, the Earth's temperature will only go up by 1.15 degree Celsius, other things being equal. Such a small rise in temperature, when combined with the positive effect that carbon dioxide has upon plant life, will be beneficial for mankind.
Here's a YouTube video showing an interview with him which I borrowed it from this blog posting:
---
The Man-Made-Trillion-Dollar-Climate Warming Hoax
Raymond Richman, 8/19/2019

Man-Made-Trillion-Dollar-Climate Warming Hoax
The following items are excerpted from two recent articles on climate change that the media and pundits alike ignored. Indeed, Pundits like Paul Krugman and US leaders like Sen.Lindsay Graham are making a push to force Pres. Trump to change his position and to enact curbs on the use of fossil fuels. Almost all of the Democratic candidates for president take the same position. Countries around the world have already spent hundreds of billions of dollars to promote wind and solar sources of energy and continue to subsidizes electric vehicles making hundreds of millionaires.
The source of the first is RT.com. Published 12 and 13 Jul, 2019
A new study conducted by a Finnish research team has found little evidence to support the idea of man-made climate change. The results of the study were soon corroborated by researchers in Japan. ...
---
Sea levels for the last 1400 years -- a graph
Howard Richman, 4/26/2018

I ran into this graph in a posting by Kenneth Richard on the Climate Change Dispatch website: 70+ Papers Show There Is Nothing Unusual About Today's Sea Level Rise And Rate:
This graph combines the actual graph from an academic study (pdf) of sea level in a Denmark salt marsh over the last 1400 years with the latest results from the IPCC, summarized by Kenneth Richards in this posting:
---
The cosmic ray explanation of climate change -- an interview with Henrik Svensmark and his son
Howard Richman, 3/17/2018

---
Snow in July in Austria and Switzerland
Howard Richman, 7/25/2016

As we suffer through a warmer than usual summer, the alps are having a colder than usual cold snap. Here's an excerpt from a European posting from wetter.net, as translated by notrickszone.com:
Wiesbaden (wetter.net) 14 July 2016 – have you ever thought of camping in the snow and in the middle of July? As warned already on Monday by wetter.net, this forecast came true in the Alp countries of Switzerland and Austria!

The snowfall elevation really dropped over night. In some places early this morning snowflakes were falling at 1500 meters.

For mid July such a low elevation snowfall is extremely rare. Clearly snow is not real unusual in June or late August at these elevations, but in July it is truly an unusual event to witness. This summer is not only behaving like fall, but even like winter...

Jung writes that the cool weather has also gripped parts of Germany and is accompanied by heavy rains in the regions near Poland. The cause of the cold spell is a low situated over Poland.
---
Climate change commitments to be added to NAFTA not TPP
Howard Richman, 1/25/2016

An article from IBTimes quotes the top U.S. trade official saying that the Paris climate commitments would not be added to TPP, because doing so could kill TPP:
U.S. Trade Representative Michael Froman said Friday an embattled 12-nation trade deal was not an appropriate vehicle for fighting climate change.
But it then quotes the top Canadian trade official saying that, instead, strong North American commitments on climate would be added to NAFTA:...
---
Obama will use TPP to Enforce his Climate Agreement -- we're published in the American Thinker this morning
Howard Richman, 12/5/2015

We begin:
Little appreciated in the current debate on the Trans Pacific Partnership (TPP) is the dramatic way the TPP will abrogate legislative authority permanently from the U.S. Congress to the president. TPP creates a commission with full power to amend the agreement, and an arbitration mechanism with the strength to enforce such amendments. The House and Senate gave up their rights to amend TPP, but they can still vote it down when it comes up for up-or-down votes in both chambers next year.

Although many people still labor under the delusion that TPP is a free trade agreement, the 5,544 page TPP regulates trade, the environment, immigration, patents, copyrights, and labor laws among the 12 countries that are participants and the additional countries that are expected to join. Consequently, in a post-TPP world, U.S. presidents could force almost any alteration in U.S. law simply by achieving support in the TPP commission for a U.S. specific modification to the TPP. Case in point today, Obama's climate ambitions.

Environmentalists are not happy. Republicans are not happy. Only Obama seems happy. Why is he the only one happy with the climate change agreement that he is currently negotiating in Paris? Because that agreement, when combined with the already-negotiated Trans Pacific Partnership (TPP), would complete his fundamental transformation of U.S. politics and the U.S. economy.

We don't yet know the terms of the climate change agreement, but we do know that each country will be held to different carbon emission standards. President Obama released the likely U.S. and Chinese standards in a November 11, 2014, White House press release:
To read the rest, go to:
http://www.americanthinker.com/articles/2015/12/obama_will_use_tpp_to_enforce_his_climate_agreement.html
---
Rick Manning: Obama's Paris Climate Treaty Spells Doom for TPP
Howard Richman, 12/1/2015

Writing for The Hill (Obama's Paris Climate Treaty Spells Doom for TPP), Rick Manning of Americans for Limited Government argued that Obama's Paris treaty spells doom for the Trans Pacific Partnership (TPP).
He begins by noting that Obama plans to enforce the climate treaty without bringing it before the Senate. He asks how Obama plans to accomplish this:
Why is the lame-duck Obama emboldened to flout the Constitution on this landmark treaty?

The answer lies in Congress's attempt to force the president to bring his Iran deal to the Senate for ratification. When Republicans decided to "assert their authority" by passing legislation requiring that Obama submit the nuclear deal to Congress in a form that could only be rejected if a two-thirds majority in both chambers were willing to override his veto, the seeds were sown for Obama's complete disregard for constitutional treaty powers.
His prediction of how things will play out is quite interesting:...
---
Nobel Laureate's "Emperor's New Clothes" speech about global warming
Howard Richman, 7/8/2015

At the July 3 Nobel Laureates conference on Mainau Island, 30 of the 65 attendees signed a media-reported letter urging action against global warming. Not reported by the media: the attendees listened to Norway's 1973 Nobel Physics Laureate Ivar Giaever give a truth-telling "Emperor's New Clothes" speech; also, the majority of the Nobel Laureates refused to sign the alarmist global-warming letter.
Giaever gave a great speech. His explanations were clear. His graphs were persuasive. He took the part of the boy in the Emperor's New Clothes folktale. The boy saw the Emperor parading around naked and cried out, "The Emperor has no clothes on!" Giaever was saying that the fraction of a degree differences in temperature upon which global warming theory is based are as invisible as the Emperor's new clothes. He said (6:45 mark):,,,
---
Obama admits that Climate Change will be in Obamatrade
Howard Richman, 6/4/2015

My scoop was published on the American Thinker website this morning. Here's the beginning:
In a speech on the Senate Floor on May 22, Democratic Senator Ron Wyden of Oregon ridiculed those who thought climate change regulation would be part of Obamatrade:

We've heard suggested, for example, that it's a backdoor route to immigration reform or action on climate change…. My sense is that the rate these hypotheticals are going, you're bound to hear that a future president working on a trade deal might have second thoughts about the Louisiana purchase.

But in an interview on NPR's Marketplace yesterday (June 3), President Obama said that enforcing climate change regulations will indeed be part of the Trans Pacific Partnership, the Obamatrade pact that he is currently negotiating with Malaysia and 10 other countries. He said:

If we want to solve something like climate change, which is one of my highest priorities, then I've got to be able to get into places like Malaysia, and say to them, this is in your interest. What leverage do I have to get them to stop deforestation? Well part of the leverage is if I'm in a trade relationship with them that allows me to raise standards.
To read the rest, go to:
http://www.americanthinker.com/blog/2015/06/obama_admits_that_climate_change_will_be_in_obamatrade.html
---
Fast Tracking an International EPA -- we were published in the American Thinker today
Howard Richman, 5/13/2015

After documenting that the Trans Pacific Partnership treaty (TPP) would create a new level of international environmental regulation enforced by a private court system, we point out that Balanced Trade is a much better alternative:
Balanced Trade - The Alternative That Works

Instead of creating a new tangle of international environmental regulations, there is a simple and principled way for the United States to structure its trade policy, one that is founded on the principle of reciprocity. If we require balanced trade in our trade agreements, we don't have to regulate the practices of our trading partners.

Congress could easily balance trade without any trade agreements whatsoever, simply by enacting the Scaled Tariff, a single country variable tariff which is applied to each trade-surplus trading partner proportionately to the trade surplus it runs with the United States. As we show in our 2014 book Balanced Trade this approach complies with current international trade law.

With balanced trade, environmental regulations can be kept local. When a trading partner permits massive pollution in order to subsidize exports, the trade balancing tariff will prevent them from undermining U.S. production -- they have to import more from us if they want to export more to us.
Follow the following link to read the rest:
http://www.americanthinker.com/articles/2015/05/fast_tracking_an_international_epa.html
---
Dick Morris: Obama Could use Fast-Track to Require Climate Change Regulation
Howard Richman, 5/6/2015

In a May 4 commentary (GOP: Lost Its Soul or Just Its Mind?), Dick Morris warns that President Obama could use Fast Track power (to negotiate trade treaties without amendment) to require climate change regulation:
[I]n this era, a trade deal may not be just about trade. The administration could use the fast track authority to force through deals that are partly about commerce but that get into other areas such as immigration and climate change....

[E]nvironmental protections embodied in the agreement could be interpreted to require climate change regulation even in the absence of congressional authorization.

The administration is anxious to assure Congress that it has no such intentions, but we know that this president cannot be trusted to exercise restraint in using any power he has been granted.

And, once provisions for immigration and climate change are included in the treaty, they cannot be superseded or even modified by an act of Congress. The treaty provisions would have the force of the "law of the land" under our Constitution....
---
Keystone XL Pipeline
Jesse Richman, 11/22/2014

Steve Yetiv and I published an op-ed recently in Canada's national newspaper the Globe and Mail on the Keystone XL pipeline.
We begin:
"The Republican victory in the midterm elections has shaken up politics in the United States. It may even lead to a decision on the controversial Keystone XL pipeline, which would move oil from Alberta's tar sands and North Dakota's Bakken oil fields to refineries on the U.S. Gulf Coast.
"Will it clear the way for construction of the last phase of the pipeline? The chances have risen, but passage is still not assured. It will likely depend on a deal between the Republican-dominated Congress and Democratic President Barack Obama."
The entire piece can be read at: http://www.theglobeandmail.com/globe-debate/the-president-and-the-pipeline/article21558766/
---
Climategate: Revolt of the Physicists -- Revisited
Howard Richman, 3/4/2014

With Niagara Falls close to freezing, I thought it might be a good time to look back at my Nobember 30, 2009 commentary (Climategate: Revolt of the Physicists) on the Seeking Alpha website:
Climate science seemed settled in the 1990s. The only theory around was that the increase in CO2 and other greenhouse gases was causing the increase in world temperatures. But then physicists got involved. My guess is that the average physicist has an IQ of somewhere between 150 and 200. The progress that they have been making is incredible.

If you have a scientific background and you still believe in man-made global warming, get out a cup of coffee, a cup of tea, or a glass of brandy, whatever helps you think best, and watch the following lecture from the Cern, one of Europe's most highly respected centers for scientific research:...
---
Don't miss Confessions of a Greenpeace Dropout on the Watt's Up with That Blog today
Howard Richman, 2/27/2014

Don't miss Confessions of a Greenpeace Dropout on the Watt's Up with That Blog today. It's got humor and wisdom.
It starts by showing how Greenpeace founder Dr. Patrick Moore has been written out of Greenpeace history -- much as Stalin wrote out his fellow Bolshevik leaders. Then it goes on to some very wise testimony by Moore to the Senate about climate change. Here's how his testimony begins:
---
Environment America: Global Warming Threatens Super Bowl Teams!
Howard Richman, 1/25/2014

Wow! Was Environment America right or not when it predicted that global warming would affect the Super Bowl? In a February 2, 2008, column New York Times columnist John Tierney criticized Environment America's prediction that global warming would have a significant effect upon the Super Bowl (Global Warming Threatens Super Bowl Teams!):...
---
Is the sun causing the cold snap?
Howard Richman, 1/7/2014

The current cold snap in the northern hemisphere is being attributed to a polar vortex, which means:
A slowing in the jet stream has caused it to zigzag, carrying warmer temperatures farther north than usual—and Arctic cold farther south. "The real story," Francis [a research professor at Rutgers University] says, is that the jet stream is "taking these big swings north and south and that's causing unusual weather to occur in a number of places around the Northern Hemisphere."
But that explanation ignores the global warmers' ship that was stuck in the Antarctic ice, which is in the southern hemisphere, suggesting that the shift in wind patterns is affecting both hemispheres.
One weather forecaster has an explanation that could explain the worldwide pattern. Astrophysicist Piers Corbyn predicts the world's wind patterns based upon what happened when the same solar activity/lunar position patterns occurred in the past. He makes his living at weatheraction.com from people who pay for his forecasts.
In this case, he attributes the current world weather system largely to a coronal hole in the sun turning toward the earth. Here is a current image of the sun, showing the coronal hole, as it appears on his website: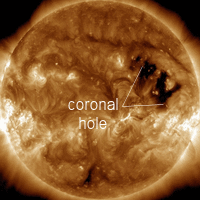 This hole will be fully facing the earth on January 10....
---
Chrysler's CNG fuel tank breakthrough
Howard Richman, 11/13/2013

Chrysler announced this week that it has invented a CNG (Compressed Natural Gas) fuel tank that could revolutionize CNG-vehicle design. Here is a selection from a November 12 Automotive News article about their announcement:
Chrysler Group says it has developed a tank to store compressed natural gas that mimics human lungs and will allow the cheaper fuel source to more easily be used in automobiles....
---
Switching a city bus fleet to CNG is a no-brainer!
Howard Richman, 9/26/2013

When I travel to Philadelphia or Harrisburg from Western PA in my Compressed Natural Gas (CNG) pick-up truck, I stop at a Uni-Mart in State College PA which gets its CNG from the adjacent Centre Area Transit Authority's filling facility. City buses are the fastest growing sector of the growing CNG market. HE System Technologies expects that 12.7% of U.S. buses will be powered by CNG by 2018.
The conversion of buses to CNG just got a shot in the arm. A cost-benefit analysis by Purdue University economists was just published in Energy Science & Engineering. It holds that the transit authority in Lafayette Indiana could save money by gradually replacing its diesel buses, as they wear out, with CNG buses. The switch to CNG would also greatly reduce the particulate emissions that are breathed in by bus passengers and other residents....
---
EPA Foils Clean Fuel -- we're published today in the American Thinker
Howard Richman, 9/23/2013

We begin:
By slowing the conversion of vehicles to CNG (Compressed Natural Gas) fuel The Environmental Protection Agency is causing needless nitrogen oxide, sulfur dioxide, particulate, and mercury air pollution. It might just as well be renamed the Environmental Destruction Agency.

The EPA has set up a system that adds thousands of dollars to the cost of converting a vehicle from gasoline or diesel oil to CNG, thus sapping a large proportion of the possible fuel cost savings (CNG costs about half as much at the pump) from those who are thinking of switching.

The EPA has done so through a complex set of regulations which apply differently to older and younger vehicles. Those converting an older vehicle must perform tests, pay fees and complete EPA paperwork which add about $4 to $5 thousand to the cost of the conversion. Those converting a newer vehicle must use an EPA certified kit, else the EPA cost is prohibitive.
To read the rest of the article, click on the following link:
http://www.americanthinker.com/2013/09/epa_foils_clean_fuel.html
---
Cost of trying to prevent global warming is 50 times higher than the possible benefit
Howard Richman, 9/4/2013

For a summary of a cost-benefit analysis of climate change efforts, watch this video from the 50:1 project:
They calculate, using the IPCC's own exaggerated estimates of the effect of carbon emissions on climate change, that the costs of trying to prevent climate change is 50 times higher than the possible benefit.
For more, including all of the information about how this cost-benefit analysis was computed, go to the 50 to 1 project's website:
www.50to1.net
---
Ten Year Anniversary of the Climate Change Paradigm Shift - Ray and I are published in today's American Thinker
Howard Richman, 8/21/2013

Here's a selection:
In recent years, more and more scientists have been exploring the new paradigm, called cosmoclimatology by Henrik Svensmark, one of its originators. In 2009, Jasper Kirkby gave a lecture at the CERN (Europe's premier research center) in which he reviewed the accumulating literature linking cosmic ray inflow variability with climate variability. One of Shaviv and Veizer's graphs was featured prominently in that lecture.

In 2011, Kirkby and his colleagues conducted an experiment at the CERN which provided a mechanism that could explain Shaviv and Veizer's correlation. They found that ground-level cosmic-ray concentrations can increase the rate that cloud condensation nuclei form by a factor of between 2 and 10. Thus cosmic rays can cause clouds to form which can reflect sunlight away from the Earth, cooling the planet.

Over the last decade, many studies have correlated cosmic ray inflow with Earth temperatures whether the scale is hundreds of millions of years or hundreds of years. On shorter time scales, it turns out that high levels of solar activity (i.e. sunspots) are correlated with global warmth partly because an active sun blocks out cloud-initiating cosmic rays.
To read it, go to: http://www.americanthinker.com/2013/08/ten_year_anniversary_of_the_climate_change_paradigm_shift.html
---
Ten year anniversary of the climate change paradigm shift
Howard Richman, 8/16/2013

Science advances by paradigm shifts. My one-time co-researcher, Nobel Prize winning economist Herb Simon, once explained it to me. The new paradigm begins with a new overall curve. Further research builds upon that curve by mapping the phenomena responsible for fluctuations from the curve. That's the normal scientific process. But establishing a new big curve requires a paradigm shift.
Such a paradigm shift occurred a decade ago, when Israeli astrophysicist Nir Shaviv and Canadian geologist Jan Veizer published the ground-breaking study that laid out the chief cause of climate change -- cosmic rays. The graph below shows the curve that they discovered. The original is found and explained on Nir Shaviv's Science Bits blog at http://www.sciencebits.com/ice-ages:...
---
U.S. Oil and Natural Gas Reserves Growing Rapidly
Howard Richman, 8/14/2013

On August 1, the Department of Energy released its annual report on U.S. oil and natural gas reserves. This year's report shows the change in reserves during the 2011 calendar year.
As shown in the graph below, during 2011, U.S. oil and gas reserves continued to rise along about the same trajectory that they rose during 2009 and 2010. The following graph shows reserves each year since the beginning of 2000:
At the beginning of 2012, U.S. oil reserves were 29 billion barrels while U.S. natural gas reserves were 348.8 trillion cubic feet, the equivalent of 66 billion barrels of oil....
---
The President's Climate Action Plan
Howard Richman, 6/25/2013

Andrew Watt (The President's Climate Action Plan -- the good, the bad, and the ugly) stayed up late last to give a quick read to The President's Climate Action Plan which was released at 6am this morning.
The main economic impact of the plan will be felt by the trucking industry. In recent years, a favorite technique of the government when it is trying to keep its budgets under control, is to pass the costs on to the private sector. It will greatly increase regulation on new trucks. Watt's writes:...
---
Washington Post Condemns European Climate Policies
Jesse Richman, 4/22/2013

The Washington Post editorial board condemns Europe's mis-managed greenhouse gas emissions policies in an editorial today. http://www.washingtonpost.com/opinions/europe-is-becoming-a-green-energy-basket-case/2013/04/21/4b1b81d0-a87e-11e2-b029-8fb7e977ef71_story.html
Europe's failed effort to implement a continent-wide cap on greenhouse gas emissions managed through a market for carbon permits is the central focus of the editorial...
---
Estimating Climate Sensitivity
Jesse Richman, 4/1/2013

A recent article in the Economist reviews recent research suggesting that the sensitivity of the climate to changes in carbon dioxide levels. Various estimates suggest that the sensitivity is lower than the IPCC previously estimated, while the role of natural variability in climate may be larger than had previously been estimated...
---
The Obama administration may be fudging the climate records
Howard Richman, 12/19/2012

In his inaugural speech, President Obama promised to "restore science to its rightful place." He might have been referring to a place subservient to politics. Two disturbing reports suggest that his administration is fudging the climate records.
Fudging of the Sea Level Record
Professor Professor Nils-Axel Mörner of the University of Stockholm reported in a December 7 paper published by the Science & Public Policy Institute (Sea Level is Not Rising). Here is his summary of his main points:...
---
Honda sets too high a price on its 2013 Civic Natural Gas
Howard Richman, 11/30/2012

For 2013, Honda raised the prices for almost all of its Civic models by $160. The one exception was the Civic Natural Gas which it reduced in price by $160. Its manufacturer's suggested retail price will start at $27,255.
Although this was a step in the right direction, it did not go far enough. Honda only reduced the approximately $6,000 price differential between its gasoline and natural gas models by a measly $320 even though a CNG (Compressed Natural Gas) vehicle costs about the same amount to manufacture as a gasoline vehicle. The vehicles are very similar except that the CNG vehicle requires an expensive fuel tank while the gasoline vehicle requires an expensive catalytic converter.
But, at the present price differential, even if a commuter could save $1,000 per year by buying less expensive CNG instead of gasoline, it would still take more than 5 years to recoup the huge difference in purchase price.
Last year, Honda made the Civic Natural Gas available at dealerships countrywide. If, this year, it had reduced its natural gas model's price significantly, there would have been a huge increase in the size of a the CNG car market which Honda currently monopolizes. More CNG filling stations would spring up and the American economy would benefit from the substitution of domestically-produced natural gas for imported oil.
Fortunately for America, other companies are moving much more aggressively than Honda to take advantage of CNG's potential growth. For example, in July GE announced that in a about two years they will market a reasonably priced home filling station for natural gas vehicles. Specifically:...
---
No trend in severity of hurricanes since 1900
Howard Richman, 11/27/2012

The U.S. main stream media gave the 2012 election to President Obama by pretending that Hurricane Sandy could have been the result of man-made global warming. If they had wanted to present the truth they would have pointed out that there has been no trend whatsoever in hurricane severity since 1900.
This point was made again on November 27 by Roger Pielke Jr., a professor of environmental studies at the University of Colorado at Boulder. Click here to read his blog entry and see his graph....
---
Honda and Clean Energy offer $3000 fuel rebate for 2012 Honda Civic Natural Gas
Howard Richman, 10/9/2012

Automobile companies have been pricing their CNG (Compressed Natural Gas) models at such a high price that buyers have been unable to save much money by buying them, despite CNG being priced at about 60% of the price of gasoline.
Though GM and Chrysler are marketing pick-up trucks that run on either gasoline or CNG, Honda is the only company currently marketing a CNG car in the United States. The 2012 Honda Civic Natural Gas car is priced about $6,000 higher than its gasoline-powered equivalent. But that is starting to change....
---
Will the trend toward CNG continue?
Howard Richman, 8/23/2012

CNG (Compressed Natural Gas) is increasingly being substituted for gasoline and diesel oil as a motor fuel. Though the number of vehicles that have switched is still tiny, compared to the numbers running gasoline and diesel oil, the trend is clear. Commercial fleets of trucks and buses have been switching. The number of available CNG filling stations has been increasing. But will the trend continue?
It is possible to predict that a continuing disparity between the prices of natural gas and crude oil will cause demand for CNG to increase. Take gasoline, for example. Gasoline first became more expensive than CNG in March 2006 when both were priced at $2.34 per gallon. Although gasoline was briefly priced lower than CNG in November 2008, due to a worldwide recession, by the end of March 2009 gasoline had again become more expensive than CNG. At the end of May 2012, the price differential was $3.58 for a gallon of gasoline and $1.72 for the equivalent in CNG (calculated as the price of natural gas to commercial consumers plus 70¢), as shown in the graph below:
---
Academia forces changes at the IPCC. EPA should be next.
Howard Richman, 7/24/2012

Until recently, the United Nations IPCC (Intergovernmental Panel on Climate Change) has been largely ignoring cosmoclimatology (effects of the sun and cosmic rays upon climate), attributing climate variability to GHG (Green House Gas) concentrations in the Earth's atmosphere.
But on June 27, IPCC issued a press release stating that it had just completed implementing the August 2010 recommendations of a prestigious academic group called the InterAcademy Council, which had excoriated the IPCC for its unscientific procedures, recommending that in the future its authors and review editors give "due consideration ... to properly documented alternative views" (p. 18) and ensure "that genuine controversies are adequately reflected in the report" (p. 21).
The theory that solar activity is correlated with climate was given a tremendous boost by the finding that the length of one solar cycle negatively correlates with the earth's temperature during the next cycle, especially temperature in those regions that are far from the equator. According to this theory, the earth is expected to cool significantly, especially in the higher Northern latitudes and lower Southern latitudes during the eleven years following 2013. For more info on this theory, see:
http://www.davidarchibald.info/papers/Archibald2009E&E.pdf
The theory that cosmic rays strongly influence Earth temperature over periods of time greater than 22 years took off after Shaviv and Veizer's 2003 paper which showed a close correlation between ice ages and greenhouse ages of the last 500 million years based upon movement of the solar system through areas of high and low cosmic ray concentrations. Follow the following link to read their paper:
http://www.atmos.washington.edu/2003Q4/211/articles_optional/CelestialDriver.pdf
In 2009, Jasper Kirkby gave a lecture at the CERN (Europe's premier research center) in which he reviewed the accumulating literature linking cosmic ray inflow variability with climate variability. Studies have correlated cosmic ray inflow with Earth temperatures whether the scale is hundreds of millions of years or hundreds of years. Follow the following link to watch that lecture:
http://cdsweb.cern.ch/record/1181073
The cosmic ray theory was given a confirmed mechanism by an experiment conducted by Kirkby and his colleagues at the CERN. In 2011, they found that ground-level cosmic-ray concentrations can increase the rate that cloud condensation nuclei form by a factor of between 2 and 10.
Although the IPCC is being forced to consider alternative theories in its future reports, the EPA (the US Environmental Protection Agency) still appears to be ignoring them. When it gave itself power to regulate carbon dioxide in 2009, it ignored an internal report by its own employees which urged, among things, for it to look into the growing evidence for cosmoclimatology. Specifically, the internal EPA report stated:
---
Piers Corbyn makes his July USA solar-based weather forecast public
Howard Richman, 7/7/2012

Piers Corbyn, the British astrophysict who has been using his solar-based techniques to successfully predict weather in Great Britain, has been predicting weather in the United States for the last few years. He usually requires that subscribers pay for his forecasts in advance, but this month, he is making his June 29 forecasts public due to the extreme nature. Here are some quotes from his press release about his predictions for the U.S.A. in July. First he notes his success with predicting June weather back at the end of May:
WeatherAction long range forecast issued end May for ~29June to 1July correctly warned of serious Forest Fires in S/W USA and serious thunder and hail storms in N/E (areas approx). This followed major success through June and previous months.
On June 29, he made the following predictions for July in the USA:
---
Obama doubles down on green energy
Howard Richman, 5/14/2012

Until recentily, Spain was the leader in renewable green energy investment. When President Obama got elected, he sought to emulate the Spanish model, as he noted in his remarks to the press after meeting with Spanish President Zapatero on October 13, 2009:
(W)e pledged to work diligently to strengthen [our ties], particularly around key issues like renewable energy and transportation, where Spain has been a worldwide leader and the United States I think has enormous potential to move forward.
So how is Spain doing economically as a result of its huge investment in green energy. Not very well. It currently leads the eurozone with 24.1% unemployment accompanied by $58.1 billion trade deficits (according to statistics published in the May 5, 2012, issue of The Economist).
Why? A study by Gabriel Calzada Alvarez and his colleagues at Madrid's King Juan Carlos University calculated that Spain lost 2.2 jobs in other industries for every government-subsidized green job that was created. The problem is that renewable energy, being more expensive, wastes government resources while raising the overall cost of energy for local manufacturers. In the concluding section of their study, Alvarez and his colleagues explained:
This case is similar to the one that French economist Frédéric Bastiat denounced...
---
Does global warming cause extreme weather? - we're published in today's American Thinker
Howard Richman, 4/29/2012

Here's how we begin:
Anthropogenic global warming (AGW) theory supporters are in the midst of a big propaganda campaign leading to a global "Connect the Dots" day on May 5. Their goal is to convince the public that recent extreme weather events are due to global warming and that global warming is man-made.

They are preparing public opinion for the huge economic sacrifice involved in curbing carbon dioxide emissions, a process which they will demand at the United Nations Conference on Sustainable Development from June 20 through 22.

So far, their propaganda campaign has been succeeding. In fact, the New York Times reported on April 17 ("In Poll, Many Link Weather Extremes to Climate Change") that the public now believes stuff that the scientists who adhere to AGW theory don't even claim to be true:
To read it, go to:
http://www.americanthinker.com/2012/04/does_global_warming_cause_extreme_weather.html
---
Solar activity caused recent extreme weather in USA
Howard Richman, 4/22/2012

If you watch the above April 2, 2012, you-tube video (click here if you can't see it) from Piers Corbyn's www.weatheraction.com, you will find at the 5:30 mark that he correctly predicted March's extreme weather in the USA:
The thirteenth to fifteenth of March, we specifically predicted this in our forecast in detail, we said there would be tornadoes and giant hail in the lower midwest. That happened.

We also said, after that there would be a big heat wave in the central and eastern parts of the USA. That happened.

And then we said that would turn into or change into something more focused on Texas with intense heat in Texas. That happened.

And then, finally, there was a cold blast just coming down from Canada in the Northeast part of America at the end of March carrying into April which we predicted.
Later in the video, Corbyn predicts more tornadoes and other extreme events coming to the American midwest between April 22-24, which precisely coincides with the huge winter storm that is arriving tomorrow, precisely the day he predicted.
He holds that the current extreme weather is due to a certain configuration which appears every 60 years, plus or minus 5 years, causing the same sort of extreme weather each time. He explains:...
---
Is Nuclear Energy Safe after Fukushima? by Michael Natelson
Howard Richman, 3/3/2012

[Note from Howard: We just published a new working paper by Dr. Michael Natelson. Michael is a retired nuclear scientist from Westinghouse Corporation and a member of the Board of Directors of Ideal Taxes Association. Here is how it begins.]
"In the beginning" there was Einstein's land mark 1905 paper on Special Relativity. He was primarily concerned with putting the laws of electricity and magnetism on the same bases as the laws of mechanics. They should be the same in all inertial frames of reference. (In an inertial reference frame an object at rest stays at rest, and an object moving with at constant velocity maintains that velocity.) Einstein succeeded making use of the assertion (resulting from the Michelson-Morley experiments (1887)) that the speed of light c (300 million meters/second in vacuum) is the same in all inertial reference frames. The key result in Einstein's paper relative to "Nuclear Energy" is E=Mc2 , the most widely known equation to the educated public. To see how it applies to energy release it is better written as DE=DMc2 , the change in kinetic energy of participants in an inelastic collision (as apposed to an elastic (billiard ball) collision) is equal to the change in mass of the participants times the speed of light squared. Given the magnitude of the speed of light, it is easy to imagine a collision that resulted in a modest loss of mass would yield a huge increase in kinetic energy of the final constituents. When Einstein published his papers on this result no such collision (reaction) had been identified, but this did not inhibit people from imagining such a reaction and its possible consequences.
In early 1914, H. G. Wells published his novel The World Set Free. He wrote that in1932 we would discover a means of controlling the rate of radioactive decay of heavy elements, thus releasing large quantities of "atomic energy". This abundant, and cheep, new energy source would revolutionize the world economy. Not all for the good, massive unemployment of manual laborers would result. Also, "atomic bombs" could be constructed, and with economic/social unrest a cataclysmic "atomic" world war between nation states would take place in the 1950s. As a result of this terrible war, Wells envisioned that the surviving leaders would see that a world governing process was an absolute necessity for mankind's survival, and that wars between nation state having these weapons would be an anathema.
All Wells' predictions are not right on the money, but in the large they are remarkable. Einstein's "equation" did lead to an abundant (if not "cheap) new energy source. And, this "energy source" could yield terrible weapons, which having been used in war once, has lead to some international institutions devoted to world peace and controlling these weapons. Wars between nation states having these weapons have been avoided. One could assume, as I believe Wells would, that this is because of mutual recognition of the horrible consequences of their use (by design or accident).
It is a remarkable coincidence that Wells chose 1932 for the breakthrough development of the mechanism of "atomic" energy release. For in fact James Chadwick discovered the neutron in1932. In 1911 Chadwick's mentor and colleague Ernest Rutherford had determined that most of the mass of atoms was concentrated in a compact positively charged nucleus surrounded by a cloud of much smaller negatively charged electrons. The make up of the nucleus was not initially understood, which is easily seen by noting that: The lightest atom (element), hydrogen, has one electron. It's positively charged nucleus is called a proton. The next lightest atom, helium, has two electrons. But it's nucleus, with twice the positive charge of a proton, has approximately four times the mass of a proton. Chadwick's neutron has no charge and is slightly more massive than the proton. With a short range, attractive force it can be part of an atomic nucleus, aiding in holding the protons together (At distances larger than the diameter of an atomic nucleus positively charged protons repel, but like the neutron at small distances they also exert an attractive force.). Thus, in the above example, the helium nucleus (referred to as an alpha particle) has two protons and two neutrons.
Now why is the discovery of the neutron the "breakthrough development"? The Hungarian physicist and friend of Einstein, Leo Szilard first saw the answer to this question. A neutral, uncharged, neutron should be able to readily penetrate a nucleus in an inelastic collision, cause the nucleus to split, fission, with a loss of mass and a release of much energy and possibly additional neutrons so as to cause more fissions, i.e. to initiate a chain reaction. Even though fission had not been observed in the early thirties, Szilard prepared a patent based on this idea for a nuclear reactor and assigned it the British government in 1936. (Rutherford had speculated about an energy liberating fission reaction, but with knowledge of only positively charged protons and alpha particles as initiators, he thought these particles would need so much kinetic energy to penetrate a positively charged nucleus that the net energy release would not be of practical use.)
With the discovery of the neutron, the Italian physicist Enrico Fermi began experiments bombarding naturally occurring heavy elements (e.g. Uranium) with neutrons to produce new heavy (transuranic) elements. He received a Nobel prize for this work in 1938. However, the German chemists Hahn and Strassman determined that Fermi had produced lighter elements. Hahn's long time associate Lisa Meitner and her nephew Otto Frish identified Fermi's process as fission, and reconciled it with a physics model of a heavy element nucleus absorbing a neutron and becoming unstable, splitting into high kinetic energy lighter elements (fission products), additional neutrons (2 or 3) , high energy electromagnetic radiation (gamma rays) and electrons/anti-electrons (beta particles)....
---
Rick Santorum was never fooled by the global warmers' hype
Howard Richman, 2/26/2012

If you haven't been reading Anthony Watt's Watt's Up with That Blog, linked to on our sidebar, you have been missing some gems:
FakeGate. The latest is the case of the anthropogenic global warming believer (Breaking: Gleick Confesses), funded by the EPA, who accused the Heartland Institute of duplicity, but it turned out that he was stealing documents and publishing a forged memo.



Bill Nye's Experiment. In a delightful illustrated posting, Anthony Watt described how he replicated an experiment for kids (Al Gore and Bill Nye FAIL at doing a simple CO2 experiment), originally performed by Bill Nye and trumpeted by Al Gore, and discovered what was actually happening.



Failure of all the Anthropogenic Global Warming Models. Then there was a powerful repost (Who Are You Going To Believe – The Government Climate Scientists or The Data?) which sums up the evidence that the predictions of the global warming models have all failed.
If you were taken in by the anthropogenic global warming theory, it wasn't your fault. The adherents even had Newt Gingrich and Mitt Romney persuaded. To his credit, Senator Santorum was never fooled.
---
Switching fleets to CNG is a no-brainer
Howard Richman, 1/19/2012

When I was in Boston for my youngest daughter's college graduation, I noticed that all of the within-airport buses were running on CNG (Compressed Natural Gas). They looked the same as other buses, except that they did not give off diesel smoke. Since CNG burns cleaner, their engines will probably last longer without requiring oil changes.
The switch of Boston Airport buses to CNG is part of a growing switch of fleets to CNG. Eventually, the increasing number of CNG filling stations will make it possible for households to switch to CNG. (Click here to see the GM pick-up truck that I plan to buy once a CNG filling station opens up in my area.)
The main drawbacks of CNG are: (1) filling stations are not readily available everywhere, and (2) the fuel tanks take up more room on the vehicle. Neither of these drawbacks applies to public buses. In a January 18 blog entry on the Pike Research website, Anissa Dehamna (In D.C., Running on Natural Gas) suggests that the switch-over can save the public transportation companies money, even if they have to build their own filling stations:...
---
Canada Abandons Kyoto Treaty. The U.S.( Not a Member!) Should Abandon It Also.
Raymond Richman, 12/14/2011

Canada withdrew as a party to the Kyoto treaty on December 12, 2011, a few days ago. It appears likely that other countries will soon follow. The U.S., which is not a party to the Kyoto treaty has been behaving under Clinton, Bush, and Obama as though it were. Although the Senate of the United States refused to approve becoming a party of the treaty, the U.S. government has been cooperating and acting as a full party to the treaty without authorization from the American people. It has been foolishly wasting billions of dollars—no, hundreds of billions—costing American workers hundreds of thousands of jobs and delaying the recovery of the U.S. economy from the recession. Moreover, the billions spent by the federal and state governments have had no effect on climate change. The money spent was completely wasted and succeeded only in reducing the living standards of American worker.
The actions taken under the treaty, the huge subsidies to inefficient wind and solar power, and biofuels have cost American workers hundreds of thousands of jobs and reduced their standards of living all in the name of a doubtful theory of man-made global warming (AGW). Dissenting scientists are convinced that global warming is a natural phenomenon and that man-made emissions play a very small role. But even if the theory were valid, the costs of the measures taken in its name were totally unjustified because they exceeded any possible benefits. And it is a fact, acknowledged by every responsible authority, that the expenditures have not contributed anything of benefit to humanity. The vast sums spent would have been better spent on weather problems we can do something about: hurricanes, tornadoes, cyclones, droughts, and a myriad of other climate problems needing our attention.
China calls Canada's decision 'preposterous'. It is only a coincidence that China is the leading exporter of solar panels and parts for windmills and is the world's largest emitter of carbon gases. It was exempted by the Kyoto treaty from its obligations as an emerging country! Canadian Greenpeace joined China's criticism and a spokesman said the country is protecting polluters instead of people. To the contrary, the windmills are noisy, unreliable, and kill migrating birds. They have to be shut down when the winds are too strong and do not generate enough electricity when there are no winds. So fossil fuel plants must be built to back them up. When not built on public lands, neighboring farmers have to be paid thousands of dollars to accept the noise. And they all need to be subsidized because they cannot compete on their own. They require huge subsidies from both the states and the federal government for any entrepreneur to undertake their construction. In addition, the federal government obliges the electric utilities to buy electricity from them and they are permitted to pass the higher cost on to consumers in the form of higher prices. Not only do they not contribute to economic growth but they hamper economic growth.
The Canadian environment minister, Peter Kent, said meeting the country's Kyoto treaty obligations would cost each family $1,600. In our view that is a gross understatement. But he is right that it would impose on Canadian workers and on Canadian companies an intolerable burden. More than that, economic studies have shown that Canada would benefit and the U.S. would suffer little harm from global warming.
Larry Bell in a Forbes article, August 23, 2011, entitled "The Alarming Cost Of Climate Change Hysteria" calculated some of the costs. These do not include the billions in subsidies granted by the states and the burdens borne by workers and consumers. He writes: " The U.S. Government Accounting Office (GAO) can't figure out what benefits, if any, taxpayers are getting from the many billions of dollars spent each year on policies that are purportedly aimed at addressing climate change." Neither can we. Here are some of the costs he reported :...
---
Gov. Perry is On Track to Create a Million Jobs -- We're published in this morning's American Thinker
Howard Richman, 10/22/2011

We begin:
Republican presidential candidate, Gov. Rick Perry, says his energy plan will "kick start economic growth: and create 1.2 million jobs," and he is correct. He revealed his "Energizing American Jobs and Security" plan in an October 14 speech at a U.S. Steel plant near Pittsburgh, saying, "We are standing atop the next American economic boom ... energy.... But we can only do that if environmental bureaucrats are told to stand down."
Follow the following link to read it:
http://www.americanthinker.com/2011/10/gov_perry_is_on_track_to_create_a_million_jobs.html
---
Gov. Perry Is On Track to Create a Million Jobs. Could Be Several Million
Raymond Richman, 10/18/2011

Maria Recio reported in the McClatchy Newspapers on Friday, October 14 (my birthday! And it was a nice gift!) that Presidential candidate Gov. Rick Perry released an energy-centric program to expand offshore drilling and domestic oil and gas exploration that he claimed would create 1.2 million jobs. Perry, who spoke at a suburban Pittsburgh steel mill said he would move to open federal lands to drilling, including Alaska's Arctic National Wildlife Refuge, and curtail the Environmental Protection Agency's regulatory powers.
Perry calls the plan "Energizing American Jobs and Security" and claims that it will "kick-start economic growth and create 1.2 million jobs." Perry said, "We are standing atop the next American economic boom ... energy." "But we can only do that if environmental bureaucrats are told to stand down," he said. "America has proven but untapped supplies of natural gas, oil and coal. America is the Saudi Arabia of coal, with 25 percent of the world's supply. Our country contains up to 134 billion barrels of oil and nearly 1.2 quadrillion cubic feet of natural gas." We said the same on this site several times that removing the restrictions on the drilling of oil on public lands and offshore would create a million jobs. Together with the drilling of natural gas in our abundant shale deposits, it would create an economic boom and millions of additional jobs.
Perry's energy proposal drew fire from President Barack Obama's campaign and environmental groups. "Gov. Perry's energy policy isn't the way to win the future, it's straight out of the past -- doubling down on finite resources with no plan to promote innovation or to transition the nation to a clean energy economy," Obama campaign spokesman Ben LaBolt said. Daniel Weiss of the Center for American Progress Action Fund, said Perry's plan "ignores a clean tech future while returning to a fossil fuel past. ... The Perry plan should be stamped 'Made By Big Oil." Texas Democratic Party spokeswoman Rebecca Acuna said Perry "wants to abolish the Environmental Protection Agency and run the federal government like he runs Texas." This is the kind of garbage the ultraleft uses to attack the ideas of opponents instead of debating the issues. ...
---
Obama contributing taxpayer money to global warming god
Howard Richman, 10/1/2011

At a California fundraiser, President Obama explained why his contributions of billions of taxpayer dollars to bankrupt and near-bankrupt solar power producers are worthwhile. According to Obama, if appeased, the global warming god will cause the rains to come in their season, and thus prevent droughts and fires like the ones currently occurring in Texas. Specifically, he said:
Some of you here may be folks who actually used to be Republicans but are puzzled by what's happened to that party, are puzzled by what's happening to that party. I mean, has anybody been watching the debates lately? You've got a governor whose state is on fire denying climate change...
But the high priests of global warming haven't proven to be a very successful in their prophesies:...
---
A SolarTheory of Global Warming Casts Doubt on Man-Made Global Warming
Raymond Richman, 8/31/2011

No doubt the ban-carbon-emissions-lobby will find arguments that belittle the CLOUD research at CERN, Europe's leading nuclear research center, the results of which were published last week in Nature magazine. But one thing is certain, the CLOUD experiment has confirmed that there is an alternative theory to the current theory that man-made-carbon emissions cause global warming. Al Gore, former v-p of the United States, embraced and fostered the theory and made repeated statements that the global warming science was settled. He made a movie which created widespread fear of global warming which he alleged was the result of the industrial world's emissions of carbon dioxide in the atmosphere. From 2007 on, he knew that there was an alternative theory. That was the year in which a Danish scientist, Henrik Svensmark, affiliated with the Center for Sun-Climate Research at the Danish National Space Institute, published a paper describing his theory that climatic changes on Earth were the result of solar activity through the latter's effects on cosmic rays bombarding the earth.
Svensmark theorized that cosmic rays causes clouds to form cooling the earth or impeded the formation of clouds leading to global warmings. When the sun experiences strong magnetic activity, it diverts the cosmic rays heading for the earth preventing the formation of clouds and when there was a weak magnetic effect, cosmic rays bombarded the earth's atmosphere, seeding the clouds and facilitating cloud formations. When the sun's magnetic activity is weak, cosmic rays cause clouds to form and cool the earth. When the sun's magnetic activity is strong, the reduction in cosmic rays bombarding the earth's atmosphere creates global warming. ...
---
Governor Romney may have been brainwashed by the global warmers
Howard Richman, 6/20/2011

Governor Mitt Romney, the leading Republican candidate for President, claimed earlier this month that man-made global warming is real. He said:
I don't speak for the scientific community, of course, but I believe the world's getting warmer. I can't prove that, but I believe based on what I read that the world is getting warmer. And number two, I believe that humans contribute to that . . . so I think it's important for us to reduce our emissions of pollutants and greenhouse gases that may well be significant contributors to the climate change and the global warming that you're seeing.
His endorsement of the 20th century theory comes, unfortunately for him, at the same time that scientists are switching to the 21st century theory that climate change is mainly due to extra-terrestrial activities, mainly cosmic rays and solar activity.
For example, in the April 7 Financial Post Australian mathematician and engineer David Evans (Carbon warming too minor to be worth worrying about), a former proponent of the 20th century theory, revealed that the global warming models were disproved even before global temperatures peaked in 1998:...
---
Why Cancer Preventing Sunscreen can Increase the Prevalence of Skin Cancer
Jesse Richman, 6/16/2011

The FDA is poised to approve new regulations on sunscreen. One of the questions being asked in the public debate is why skin cancer prevalence has been increasing even as the use of sunscreen as also simultaneously been increasing. In this brief note I show why a sunscreen that substantially REDUCES the degree to which a given hour of sun exposure will lead to skin cancer can none the less INCREASE the prevalence of skin cancer if the sunscreen reduces the discomfort caused by sitting in the sun even more.
Suppose each person has a certain degree of tolerance for sunburn and the discomfort associated with sitting in the hot sun while the skin bakes. For simplicity, let's say this tolerance is for one unit of solar discomfort.
Further, suppose that a sunscreen is effective at reducing solar discomfort, allowing the individual to sit in the sun ten times as long as he or she otherwise would before the solar discomfort level is reached. Thus, instead of ten minutes, an individual wearing this sunscreen can now sit in the sun for 100 minutes.
Suppose further that this sunscreen allows the individual to substantially reduce the incidence of cancer, reducing by five times the degree to which sitting in the sun for a given number of minutes increases the risk of cancer. Before sunscreen, the cancer risk from ten minutes in the sun was one cancer risk unit. After sunscreen the risk from ten minutes in the sun is .20 cancer units.
A quick and naive look at this problem would lead one to think that making the sunscreen available will reduce the incidence of cancer. The sunscreen is in fact known to be effective at preventing skin cancer! This is, however, totally wrong.
Now do the math.
---
President Obama announces that his administration will temporarily stop blocking drilling for oil
Howard Richman, 5/15/2011

Here is a selection from the AHN summary of his announcement:
Obama has instructed the Department of Interior to conduct annual lease sales in Alaska's National Petroleum Reserve. He also ordered a "speeding up" of evaluations of oil and gas reserves in the Mid- and South-Atlantic Ocean.

Also part of the plan is opening new leases in the Gulf of Mexico and providing incentives for oil companies to develop their unused leases "both on and offshore."

Obama said that oil companies will now have more time to meet higher safety standards, and he is extending drilling leases in the Gulf of Mexico that were impacted by the moratorium imposed by the Obama administration following the 2010 DeepWater Horizon oil spill.
His statement does not address the steps taken by his administration to stifle natural gas and coal production, just oil. He is saying that "oil companies will now have time to meet higher safety standards."...
---
How to Switch to CNG while Saving Taxpayer Money -- we're published in this morning's American Thinker
Howard Richman, 5/12/2011

Here are some of the graphs that accompanied our commentary. This one compares the price at the pump for Compressed Natural Gas and Gasoline:
This one shows why natural gas has been coming down in price, relative to oil. It shows how proven U.S. reserves for natural gas and oil compare:
Our point was that if the U.S. govenrment purchased only CNG new vehicles, that would save the government about $1.60 per gallon at the pump and at the same time cause CNG filling stations to pop up all over the country making it possible for consumers and businesses to switch.
To read the article, go to: http://www.americanthinker.com/2011/05/how_to_switch_to_cng_while_sav.html
---
Unlike other fuels, the Opportunity Cost of using Uranium for Electricity Generation is Negligible
Michael Natelson, 4/20/2011

[Michael Natelson Ph.D. is a Nuclear Engineer and a member of Ideal Tax Association's Board of Directors]
As a result of the tragic events in Japan much has been written and broadcast concerning the future of nuclear power. Scenarios have ranged from modest delays in deployment of new plants to forgoing in time the nuclear option entirely. Many of the benefits and costs/risks have been discussed, but a key grand scale motivation for pursuing nuclear energy from fission reactors is omitted. Uranium, and ultimately Thorium, fueling reactors could supply the bulk of humanity's electrical energy needs for several thousand years. This is possible because these elements are abundant in the earth's crust, and the reactor technology to exploit them has progressed to an industrial scale and continues to improve.
The "motivation" I refer to above, however, is based on the fact that Uranium and Thorium have negligible substitution-value. They have no other significant economic application.
This is not true for other sources of electrical energy. Obviously, coal, oil and natural gas are excellent chemical feed stocks. It is already clear that it makes no sense to burn oil to generate electricity. It is much more valuable as an energy source for transportation. Burning gas in combined cycle turbine generators with thermal efficiencies of~60% is attractive at today's gas prices, but with modern home heating furnaces at better than 90% efficient this use might be a better choice if we are to burn this finite resource.
One can also think about "substitution-value" as applied to the resources needed for electrical energy generation from "renewable" sources. The land needed per Watt for solar, biomass and wind farms could have other uses....
---
EPA disses Congress
Howard Richman, 4/16/2011

Environmental Protection Agency (EPA) administrators are refusing to come to Congressional hearings on new EPA regulations. Here's a selection from an article by Robin Bravender posted at Politico.com:
Of three Energy and Commerce Committee hearings held this week on controversial EPA rules, the agency sent an administration witness to just one.

Rep. Henry Waxman of California, the top Democrat on the panel, sent a letter Tuesday to top committee Republicans saying the EPA couldn't make it because the majority didn't give either the EPA or the Democrats enough advance notice. He asked Republicans to make "greater efforts in the future to ensure that the committee is able to hear from administration witnesses by providing adequate notice."...
Meanwhile, Congresssional Republicans with some Democratic support are doing their best to rein in the agency. An editorial (EPA's days as 'rogue agency' are numbered) in the Washington Examiner reports:...
---
Foolish Economic Stimulus Policies Aggravate the Trade Deficits
Raymond Richman, 3/11/2011

The U.S. international trade deficit unexpectedly widened in January 2011 to US $46.34 billion compared to $40.26 billion in December 2010. Both imports and exports increased but imports increased at a substantially faster rate than imports. An increase in exports(X) shows up as a contribution to the Gross Domestic Product while an increase in imports(M) shows up as a subtraction from GDP. To refresh the reader's memory, if he or she took a course in economics, GDP = C + I + G + X – M, where C is the sum of consumer goods and service produced in the country, I is the sum of investment goods (Machinery, buildings, and the like), G is the sum of goods and services purchased by governments, and X equals exports of goods and services and M equals imports of goods and services.
The U.S. has not had a favorable balance of trade in decades. In 1992, X-M amounted to $39 billion; by 2000, the last year of Pres. Clinton's second administration, it had grown to $379 billion in spite of the fact that the federal budget was in balance that year. We mention that because many believe that our budget deficits are responsible for our trade imbalances. By 2008, the last year of Pres. G.W. Bush's second administration, it had grown to $699 billion. The trade balances are no respecter of the President's party affiliation.
Nearly all academic economists gazed passively on the growing trade deficits. Many were aware that it was costing American workers millions of good factory jobs and that it was accelerating the decline of manufacturing. But they considered that a price that had to be paid in the interest of their ideology, free trade. The fact that it was contributing to a worsening of the U.S. distribution of income, they refused to admit. They argued instead that it was the poor education of the American worker that denied him access to good jobs. As though the workers abroad whose products we were importing were better educated rather than lower paid....
---
Must Read: Saleri's Opinion Piece in WSJ 3-9-11
Raymond Richman, 3/10/2011

In the WSJ, today March 9, 2011, Nansen G. Saleri, President and CEO of Quantum Reservoir Impact in Houston, Texas, in an opinion piece entitled "Our Man-Made Energy Crisis" argues that, "At current rates of global consumption, there are sufficient oil and gas supplies to last well into the next century." He writes:
What's missing is a coherent U.S. energy policy. At best, the Obama administration's approach to U.S. domestic oil and gas production can be characterized as a strategy of ambivalence, an uneasy equilibrium between desire to lessen the role of fossil fuels and the reality of their necessity in a functioning U.S. economy. Last year's Deepwater Horizon tragedy in the Gulf tilted the current administration's policies to an even more punitive posture vis-à-vis domestic energy production....
---
Global panic as green energy sector collapses due to fading government subsidies
Howard Richman, 2/22/2011

John Sullivan has the story. He writes that England has decided to cut off its subsidies for wind and solar energy in April 12 and that this is just the last in a chain of countries to reduce their subsidies:
Britain's decision is another nail in the coffin for Europe's tottering green energy market. Last year the first of several crushing body blows was dealt to environmentalist dreams when the Spanish government retrospectively cut the value of its tariffs in its own U-turning energy review.

The devastated Spanish Solar Photovoltaic Industry Association, with mass bankruptcies on the cards, is accusing their government of utter betrayal is yet to carry out a threat to sue over the ruling....
---
In today's WSJ, Congressman Fred Upton opposes EPA carbon regulation
Howard Richman, 12/30/2010

Upton is the incoming Republican Chair of the House Energy and Commerce Committee. His commentary was co-authored with Tim Phillips of Americans for Prosperity. Here is a selection:
On Jan. 2, the Environmental Protection Agency will officially begin regulating the emission of carbon dioxide and other greenhouse gases. This move represents an unconstitutional power grab that will kill millions of jobs—unless Congress steps in....

The best solution is for Congress to overturn the EPA's proposed greenhouse gas regulations outright. If Democrats refuse to join Republicans in doing so, then they should at least join a sensible bipartisan compromise to mandate that the EPA delay its regulations until the courts complete their examination of the agency's endangerment finding and proposed rules.....
---
Interview with Piers Corbyn
Howard Richman, 12/29/2010

In our American Thinker commentary on Monday, my father and I named Piers Corbyn the "Best Climate Predictor of the Year." You can watch an interview with him:
---
Winner of this Year's Best Climate Predictor Award (Clue: It wasn't Al Gore) - we were published in American Thinker this morning
Howard Richman, 12/27/2010

Here's a selection:
Corbyn, like many other astrophysicists, has figured out that climate change is mainly due to extraterrestrial forces, including solar activity and cosmic rays, not carbon dioxide. If you still believe in the theory that carbon dioxide causes climate change, click here to watch an excellent lecture by Jasper Kirkby at the Cern, one of Europe's most highly respected centers for scientific research. Astrophysicists have discovered that changes in the rate of cosmic ray inflow cause climate change and that solar activity shields the earth from cosmic rays. They haven't completely worked out the mechanism yet, but they think it has to do with cosmic rays causing cloud formation and clouds reflecting sunlight back into space.

Who says that climate change will not be catastrophic? Starting January 2, President Obama's EPA will start enforcing its new regulation that American industries use the "best available control technologies" to reduce carbon dioxide emissions. This could increase American energy costs sufficiently to choke off our economic recovery.

And don't forget that at the conclusion of last year's climate conference in Copenhagen, President Obama negotiated the Copenhagen Accord with China, Brazil, South Africa, and India as a framework for future negotiations. That accord lets China opt out from any verifiable requirements but commits the developed nations to paying out $100 billion per year to the U.N. and to the participating developing countries. It states:
You can read the entire commentary at:
http://www.americanthinker.com/2010/12/the_winner_of_this_years_best.html
---
A New Solar Plant Shows the Economic Dangers of US Commitment to Environmentalist Foolishness
Raymond Richman, 12/26/2010

Two news items that appeared just before Christmas demonstrate the inability of our leaders to learn the dangers to America's economic future of our espousal of so-called green energy sources. The federal government is taking a huge risk in subsidizing the construction of alternative energy sources like solar and wind power. The federal government wasted hundreds of billions of dollars in Pres. Obama's $800 billion economic stimulus plan by such subsidies and, as seems clearly evident, created very few jobs.
The first news item appeared in the Wall Street Journal, headlined "Spain's Cuts to Solar Aid Draw Fire". It reported that a group of international investors has called on the Spanish government to reconsider its plans to cut costly subsidies for solar power, "including existing power plants". . In Spain, the government pays the extra cost "roughly 10 times the price utilities pay for power produced from conventional sources such as gas and coal". Last year, the government paid out €2.6 billion. Now it wants to reduce the existing subsidies. But investors who have acquired a vested interest in continuation of the inefficient subsidies want them continued. Apparently, our leaders are committed to the same foolishness. ...
---
Winner of this year's 'Best Climate Predictor' Award
Howard Richman, 12/22/2010

It's time to choose the winner of this year's "Best Climate Predictor" award. There are five nominees: (1) Al Gore, (2) Arnold Schwarzenegger, (3) the IPCC of the United Nations, (4) Piers Corbyn and (5) President Hu.
Gore, Schwarzenegger and the IPCC made their mark through their dramatic predictions of catastrophic sea level rise due to increased carbon dioxide in the atmosphere. Al Gore once predicted that sea level would rise by 20 feet over the century. Last year, Governor Schwarzenegger unveiled a map showing world sea level rising by 1.5 meters over the next century. In 2001 the IPCC predicted that sea level would rise by 3 feet over the next century. The actual rise over the last 18 years is 1.85 inches, which works out to 10.4 inches per century. This is similar to the 20th century's rise of 8 inches, but much less than the average rise of 4 foot per century for the last 10,000 years as the glaciers left by the last ice age continue to melt.
The chart below shows how these predictions stack up against 18 years of accurate satellite measurements:
Al Gore's prediction is clearly the best of these three. He was awarded a million dollar Nobel Peace Prize for bringing this issue to the attention of the world. The IPCC's prediction is second. At the Cancun Conference this month they won a huge expansion of the UN bureaucracy. Schwarzenegger's prediction comes in third since it is not yet clear whether he will get the global warming spokesman job in the Obama administration that he is angling for.
British astrophysicist Piers Corbyn is the clear loser. He still works out of a drab office that the Sydney Morning Herald calls "undistinguished":...
---
Obama halts US drilling in Chukchi Sea
Howard Richman, 4/7/2010

Investor's Business Daily has been following the story. In a May 29, 2009, editorial they reported:
Back in July, when IBD first interviewed the then-little-known governor, Palin emphasized developing Alaska's Chukchi Sea resources. Under those icy waters, it was then believed, was enough oil and gas to supply America for a decade.
"It's a very nonsensical position we're in right now," Palin told us. "(We) ask the Saudis to ramp up production of crude oil so that hungry markets in America can be fed, (and) your sister state in Alaska has those resources."
At the time, it was thought that Chukchi's waters northwest of Alaska's landmass held 30 billion cubic feet of natural gas.
Today, Science magazine reports that the U.S. Geological Survey now finds it holds more than anyone thought — 1.6 quadrillion, or 1600 trillion cubic feet of undiscovered gas, or 30% of the world's supply and 83 billion barrels of undiscovered oil, 4% of the global conventional resources.
That's enough U.S. energy to achieve self-sufficiency and never worry about it as a national security question again....
---
China agrees to modify export subsidies
Howard Richman, 1/4/2010

According to United States Trade Ambassador, Ron Kirk, China has agreed to eliminate or modify its export subsidy program. His office reports:
"I am very pleased that today we have signed an agreement with China confirming full elimination of the numerous subsidies we identified as prohibited under WTO rules. This agreement demonstrates President Obama's commitment to ensuring that American workers, farmers, ranchers, manufacturers, and producers get a fair chance to compete for business around the world, to sell more goods to global consumers, and to bring jobs and other benefits of our trade agreements back home," said Ambassador Kirk. "This outcome represents a victory for the full spectrum of U.S. manufacturers and their workers, given the reach of these Chinese industrial policy initiatives. We are pleased that the WTO dispute settlement mechanism has worked as intended, enabling the parties to reach an appropriate resolution," Ambassador Kirk added.
China's actual actions, however, may not be so sweeping. The same article also reports:
Under the agreement, China confirms that it has taken steps either to eliminate the measures of concern or to modify them to remove any provisions related to export-contingent brand designations and financial benefits.
---
---
---